LI Now Live: Jan. 7, 2014 Live
Welcome to the LI Now live post for Tuesday, Jan. 7, 2014.
Although we've already wrapped up today's post, below, you'll find a round-up of the day's top headlines, developing stories, reporters' tweets and more.
Newsday's Aisha Al Muslim will also be at tonight's Hempstead Town Board meeting, which begins at 7 p.m. Follow @AishaAlMuslim on Twitter for updates.
The Brookhaven Town supervisor and other officials are being sworn in today at Town Hall in Farmingville. Newsday's Carl MacGowan is covering the inauguration ceremony. Follow his tweets: @CarlMacGowan
Daniel Losquadro sworn in as
#Brookhaven
highway superintendent, thanks brother Steven, a GOP attorney.
#LINow
Bagpipe and drum corps performs at start of
#Brookhaven
town swearing-in ceremony.
#LInow
pic.
twitter.
com/wrOUWhFZLA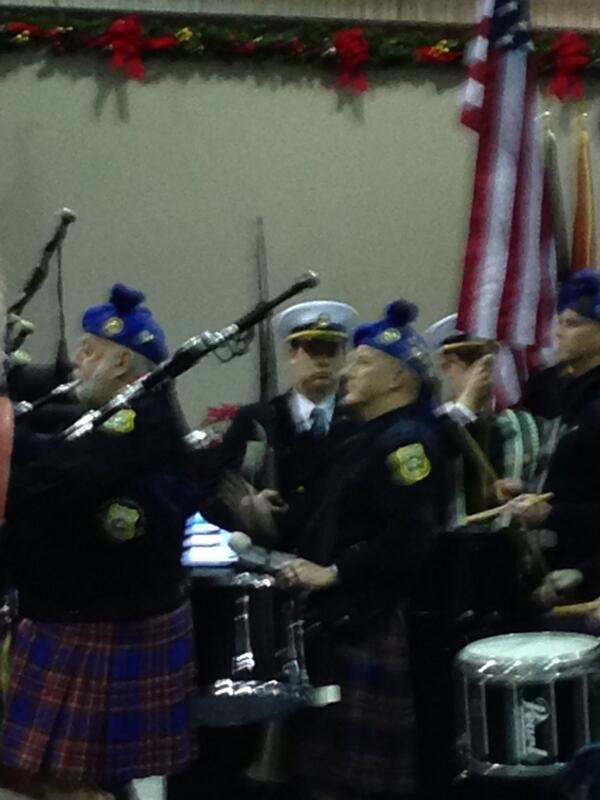 The Suffolk County Water Authority is reporting the following water main breaks as of 2:10 p.
m.
:
Somers Lane, Farmingville.

A crew is still working to repair a break that impacts 13 homes.

Bay Shore Avenue, Bay Shore.

Repairs are still underway for this break, which affects about 13 homes.

Liberty Avenue, Lindenhurst.

A crew is working on repairing this break, which was reported around noon and impacts only one home.

Madison Street, East Islip.

This break was reported at 1:20 p.

m.

No further information is available at this time.
The following breaks have since been repaired and service has been restored to the affected customers.
Val Court, Commack.
Taylor Avenue, North Babylon.
Motz said t
he breaks are related to the sudden temperature drop on Long Island.
"Intense cold is the worst thing for the pipes."
But
JetBlue has resumed flights to and from New York
.
@sharmigandhi
It's been a tough couple of days, but we're doing our best to get our operations back to normal.
Traffic and weather
The following traffic alerts were being reported on Long Island, as of 2:05 p.m.
Smithtown

.

Long-term road construction is taking place on Route 347 between Mount Pleasant Road and Route 111.

East Meadow.

The right lane of westbound Hempstead Turnpike between Carman Avenue and Front Street is closed due to road construction.

Roslyn

.

The left lane of westbound NY-25A is closed between Bryant Avenue and West Shore Road in Port Washington due to road construction.
The biggest news today is the severe drop in temperature that occurred overnight. Long Islanders woke up to record-breaking single-digit temperatures with strong winds up to 30 mph and black ice. The National Weather Service issued wind chill and wind advisories effective until 6 p.m.

This
#ColdOutbreak
shouldn't be taken lightly.
Coldest temperatures in almost 20 years.
Life-threatening wind chills.
weather.gov
The Long Island Rail Road was experiencing delays throughout the morning and early afternoon due to equipment problems, but as of 1:15 p.m., it was reporting "Good Service" on all its branches.



Headlines
Four Nassau County men are accused of organizing a Social Security disability scheme that prompted 80 retired New York City firefighters and police officers to lie about their mental conditions and fake symptoms to obtain benefits to which they were not entitled, Manhattan prosecutors said Tuesday.
In today's cover story, the head of Nassau's financial control board has asked County Executive Edward Mangano to rescind $800,000 in raises and benefits awarded to appointed, nonunion employees over the past year despite a three-year wage freeze imposed by the board, writes Celeste Hadrick.
A look inside Newsday's archives.
It's been seven years this week since entertainer and Congressman Sonny Bono died in a skiing accident near Lake Tahoe, Neva.
This article,
originally published on Jan.
7, 2007, looks at the life and death of the only Congressman to date to ever have had a song on the U.
S.
Billboard Hot 100 Chart.
Photo credit: AP / Joe Marquette | Rep.
Sonny Bono, R-Calif.
, right, re-enacts his oath of office from House Speaker Newt Gingrich on Jan.
4, 1995, on Capitol Hill.
Bono's wife Mary holds the Bible and their daughter Chianna as Bono's son Chesare huddles underneath.
Bono was killed in an apparent skiing accident Monday, Jan.
5, 1998, at Heavenly Ski Resort on the Nevada-California state line.
More Long Island history
here
.
Powered by ScribbleLive Content Marketing Software Platform